Sign up to our newsletter
The number of children attending schools within the UK has continued to rise year-on-year since 2009, to the point where in 2019 over 8.8 million pupils were in either a secondary or primary school. What is more is that the UKs population is projected to swell to 73 million by 2041 – an increase of 10% on the current population. Making it highly likely that schools will have to contend not only with more students passing through its doors in the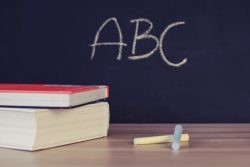 coming years, but also more staff to accommodate them.
With this in mind, it is important that schools are keeping on top of their health and safety requirements to ensure that pupils and staff alike are being kept safe and secure as numbers continue to grow.
What are the current risks facing our schools, colleges and universities?
The recent news detailing how Bournemouth University went into lockdown after a man wearing a running vest was mistaken for a suicide bomber, illustrates the current safety fears the country is experiencing, particularly when it comes to our educational facilities. However, this is one of just many cases to come about over the past year of a school or university going into lockdown. Further examples include a Manchester school being placed on lockdown during a police manhunt in the area, and also Flint High School being put on lockdown amid fears of a man wielding a knife outside the premises.
Whilst it must be stressed that the probability of an incident involving an intruder or intruders seeking to cause harm in any school, college or university is very low. Schools and others alike need to prepare for all situations not just for intruders, but for all health and safety eventualities, similarly to what they currently do for fires – e.g. alarms in place, risk assessments carried out etc.
What can I do to mitigate the risks to ensure that students and staff are kept safe?
Undertake a risk assessment, whether this a vulnerability assessment of your premises campus and facilities, or a full health and safety health check that will also show how compliant you are with the relevant regulations. Once an assessment has been carried out you will be left with a series of recommendations using a clear red, amber and green colour key.
Going forward this will allow you to identify areas that you will need to focus on in order to improve your health and safety rating. This may include; introducing a dedicated alarm system, ensuring that you have adequate lighting for safe access and exit, and making sure that if the school contains asbestos, its location and condition has been provided and explained to the management and facilities teams.
How can I go about receiving a risk assessment?
At Pennington Choices, we have over 15 years' of experience providing occupational health and safety services to clients of all different sizes across a range of sectors and disciplines including in education. Our expert and qualified Health and Safety Consultants can assist you with our Health and Safety Health Check and Gap Analysis services to ensure that you are complying with The Management of Health and Safety at Work Regulations 1999 and that you are in the best position to keep students and staff safe.
How can I get in touch to find out more?
If you would like to find out more about our Health and Safety Health Check service or our Gap Analysis service, you can get in touch with our experts today. This can be done either via email or by calling 0800 883 0334.