Sign up to our newsletter
Pennington Choices, the award-winning, nationwide property surveying and consultancy organisation, is proud to become a certified member of the Legionella Control Association (LCA) for its consultancy services and legionella monitoring services.
The addition of the membership is a result of Pennington Choices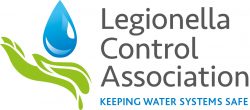 meeting the high service standards and code of conduct set out by the LCA, and will see the organisations assist its clients in preventing legionellosis whilst also keeping their water systems safe.
Kerry Kelly, Head of Operational Delivery at Pennington Choices, said: "We are delighted to have been recognised and awarded with the LCA membership, which is a result of our hard work, high standards and quality services that we provide.
"Our aim is to ensure that our client's water systems remain safe, and through our range of consultancy and legionella monitoring services we can make this happen."
Mark Seaborn, Managing Director at Pennington Choices, said: "The LCA membership for our legionella services is the latest addition to our growing range of memberships for our property services.
"I am extremely pleased with the announcement, and thank all of the Pennington Choices team, including Kerry, who has been instrumental in the process.
"The announcement marks but another important step in Pennington Choices growth journey, and I look forward to seeing how the organisation continues to progress throughout the rest of 2021 and into 2022."
To look at the full range of memberships and accreditations for Pennington Choices, click here.